The working principle of the cell phone signal jammer is to scan from the low-end frequency of the forward channel to the high-end frequency at a certain speed. This scanning speed can cause garbled interference in the signal received by the mobile phone, and the mobile phone cannot detect the normal data sent from the base station, resulting in the mobile phone being unable to contact the base station. The mobile phone is shown as searching the network, no signal on the mobile phone, no service system, etc.
When the mobile phone signal jammer is activated, it will make the mobile phone unable to dial, answer and surf the Internet, but it will not interfere with the work of other electronic equipment, thereby ensuring the quietness and confidentiality of the installation site, and the mobile phone can be separated from the isolation range. Returning to normal application will not cause any harm to the human body.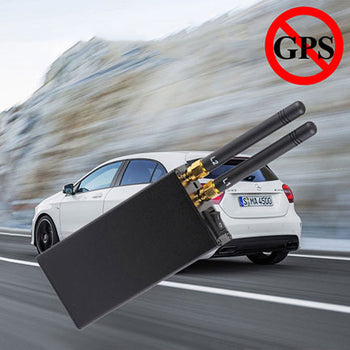 After the mobile phone signal blocker is turned on, all 2G, 3G, 4G signals, 2.4G WIFI signals and Bluetooth signals under the three operators of China Mobile, China Unicom and Telecom can be blocked. The principle is to interfere with the mobile phone through the frequency emitted by itself. Receive frequencies from base stations and wireless routers, and then achieve the purpose of shielding. After the mobile phone is blocked, it does not necessarily show that there is no service. It is very likely that there will be one or two bars of signal, but it is actually an illusion. You cannot make calls or surf the Internet. That is to say, the mobile phone that is closer to the GPS jammer will basically show no service, the mobile phone that is farther away from the jammer will display the signal grid, and the farther away, the more signal grid will be displayed, until the mobile phone can communicate with the Internet.